Lilah B. EVERYTHING: Why Editors and Makeup Artists Lose It for The Low-Key Essentials
Lilah B. EVERYTHING: Why Editors and Makeup Artists Lose It for The Low-Key Essentials
Are we all secretly treating the eco-friendly pebbles and sleek brushes like straight-up collectibles?
After half a decade as a beauty editor and a lifetime captivated by all things cosmetic, I've managed to hoard a collection of baaaaasically every luxury product on the market, plus a backup or two. So why, whyyyyy do Lilah B.'s low-key brushes and pebble-shaped compacts end up being the first things I reach for when I'm getting ready?
The infatuation is happening live. I proudly stack the little stones of foundation, bronzer, and lip & cheek duos around my vanity like a treasure place to be marveled over by guests. Even the eco-friendly tools are displayed like slick white wands in their own special glass (for optimal visibility). And according to my favorite tell-it-like-it-is celebrity makeup artist Omayma Ramzy, the brand's tightly edited brush collection satisfies even a professional skin whisperer in her day-to-day.
It's all rooted deeper than aesthetic appeal alone: When I receive the new Glisten + Glow Skin Illuminator stone, this time the color of melted copper, I call up Brit babe Ramzy to hear her take. "The ingredient list is what drew me to it," she agrees of the halo-imparting formula, enriched with black currant seed oil to reduce inflammation, plus a dose of firming brown sea algae for under-the-radar skin care with every gleaming swipe. "It ticks a lot of boxes for me," Ramzy explains. "Hydration, firming, glowing, and with a pretty package too!? This one goes in my purse."
And maybe that's the real appeal for beauty vets who've spent years blindly smearing chemical-rich formulas on our faces: A two-for-one product that in the short term adds an imperceptible, touched-by-an-angel glow, and in the long term actually encourages your skin to create its own luminosity is an obsession worthy of a deeper dive. Cheers to the anti-vice.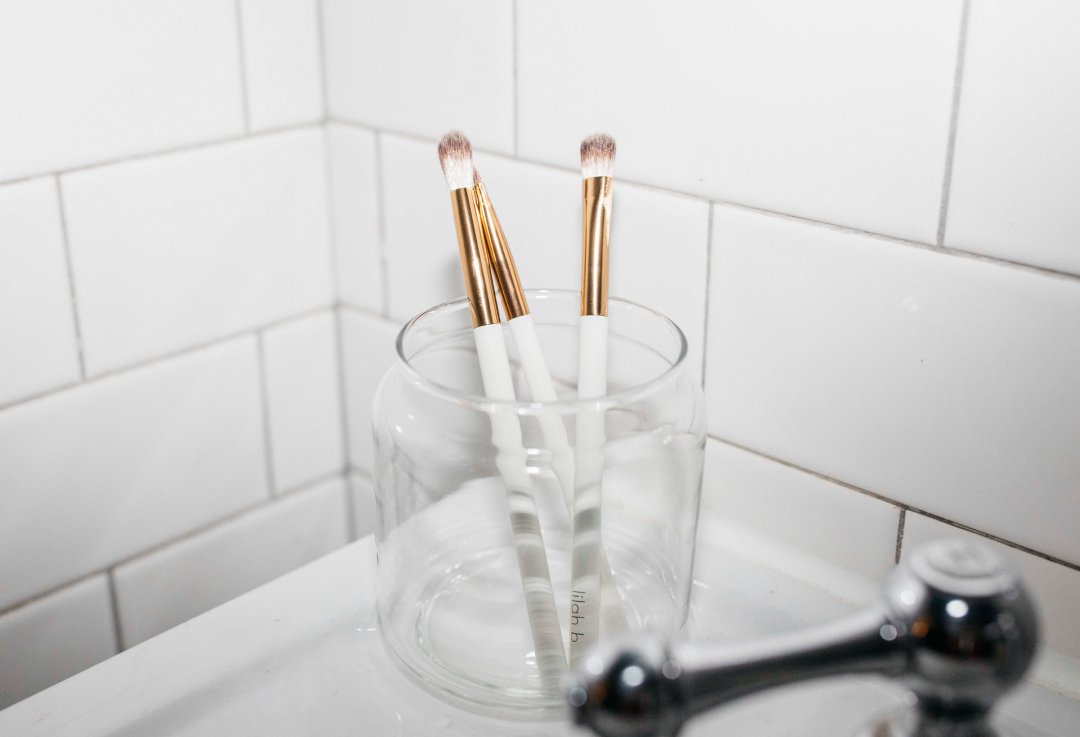 + Check out Lilah B.'s full beauty collection here!
Source: Lilah B. EVERYTHING: Why Editors and Makeup Artists Lose It for The Low-Key Essentials