PG-13 Treats to Encourage A More Romantic Mother's Day
PG-13 Treats to Encourage A More Romantic Mother's Day
Let's all remember what got us here in the first place…so be sure to share the love this holiday!
Yes, yes, yes, we're all familiar with the traditional Mother's Day route (appropriate for your own mom, perhaps) of sending a handwritten card, a blooming plant, a clever cotton-candy-colored juicer — really, it's all perfect!
For many of us, though, this Sunday is now a day shared with best friends who we've watched evolve from pillow-talking party girls to babely moms who are now nurturing their own babely babies. It's this real world, real life, real time transition worthy of a celebration of beauty and true romance (since that's how moms are really made in the first place). And in the spirit of supporting those we know best, why not extend the scope of this much-deserved national holiday past the day-to-day duties of taking care of another human and into that good-times-only territory worthy of the bedroom.
Below, several ways to remind your best baby momma that she's a perfect 10:
Laura Schubert and Lillian Tung are the definition of forward-thinking moms, each running Fur's chicly packaged line while taking care of daughters that are still counting their ages in months. "I've found quick beauty rituals you can do at home (e.g. while baby naps) are a great way to feel sexy even with all the new demands on your time as a new mom," shares Shubert of the hair-softening and skin-soothing mix of peppermint and clary sage that's become an unsurprising hit for below-the-belt care. "I don't have time to use a lot of different products, so Fur Oil is my all-purpose post-shower staple." And for Tung, the dreamy globe of hydration plays a similar part in low-key selfcare. "Being a mom is addictive — the new role shouldn't make you feel like romance is suddenly off the menu. Now that I have a toddler, squeezing in a bath is the closest I'll get to the spa." Her hot tip? Add Fur Oil to the water for an aromatically divine soak that ends with a glistening, head-to-toe glow.
"Motherhood is a beautiful life transition, but having a tiny person make constant demands of your body can definitely interfere with your sense of sexiness or romance," shares Vanessa Cuccia of Chakrubs, the crystal-focused brand that's made waves with their innovative Yoni Eggs, designed to enhance and restore the intimate muscles that motherhood pushes to the max. And for time-strapped schedules, a training session only requires 10-15 minutes with the pretty amethyst and rose quartz orbs. "Yoni eggs have both a therapeutic and physical benefit in that they can help new moms restore vaginal strength and improve urinary incontinence (which is totally normal, by the way) while also increasing sensation to that region," explains Cuccia of the selflove essential. "Make this your me time and try to practice a few times a week, with the intention of strengthening your connection to pleasure and sensuality."
Moon Juice's Amanda Chantal Bacon has become a West Coast wellness guru in her own right, and on top of that, a boss mother that knows the power of a sexy potion. "Romance makes the daily routine special and sweet — Arousing Bliss is a blissful energy potion for moms of all ages!" she cheers of the brand's newest addition to the famed Dust line. A mix of power ingredients from Sex Dust and Spirit Dust, Arousing Bliss delivers a skin-friendly blend of organic cacao designed to "stoke your fire." And according to Chantal Bacon, the Free People exclusive is as easy as a cup of cocoa to enjoy. "It's delicious self care that can be added to coffee or simply warm milk."
"It's way too easy to push romance and intimacy to the side," says Julie Clark as we discuss welcoming PG-13 action back into the picture after bringing new life into the equation. "It's all about showing respect to the moms in your life, and creating space to relax and receive love," Clark shares of gifting the all-natural Sex Oil she designed for her Province Apothecary line with wildcrafted and certified organic ingredients like GMO-free Vitamin E and rosemary leaf extract. "This is the perfect day to celebrate love in all ways, including making time to connect with your partner, for a sensual massage, or a little self-love."
Getting in the mood is the next universal mystery that Steph Wakefield and Simon Hill of Your Tea's Insta-famous line are ready to crack. "Sex Tea, despite the promiscuous name, is not your instantaneous aphrodisiac. Because, well, that isn't the problem when it comes to a lack luster libido," Wakefield explains of its blend of kidney-boosting herbs (because in Traditional Chinese Medicine, weak kidney energy = poor libido). "Stress, anxiety and digestive exhaustion all play huge roles in our lack of sexual energy," she notes. "We all know sex is fabulous — it's often a lack of physical capacity that has one hopping into bed, book in hand." Steeped in a bit of hot water and enjoyed a few times a day, the magic tincture builds up kidney strength to help balance hormones and enhance sex drive in time for a steamier summer, according to Wakefield's predictions: "It's literally the gift that keeps on giving — within a few weeks of Sex Tea replenishment and revitalizing, your evening read will be smothered in dust."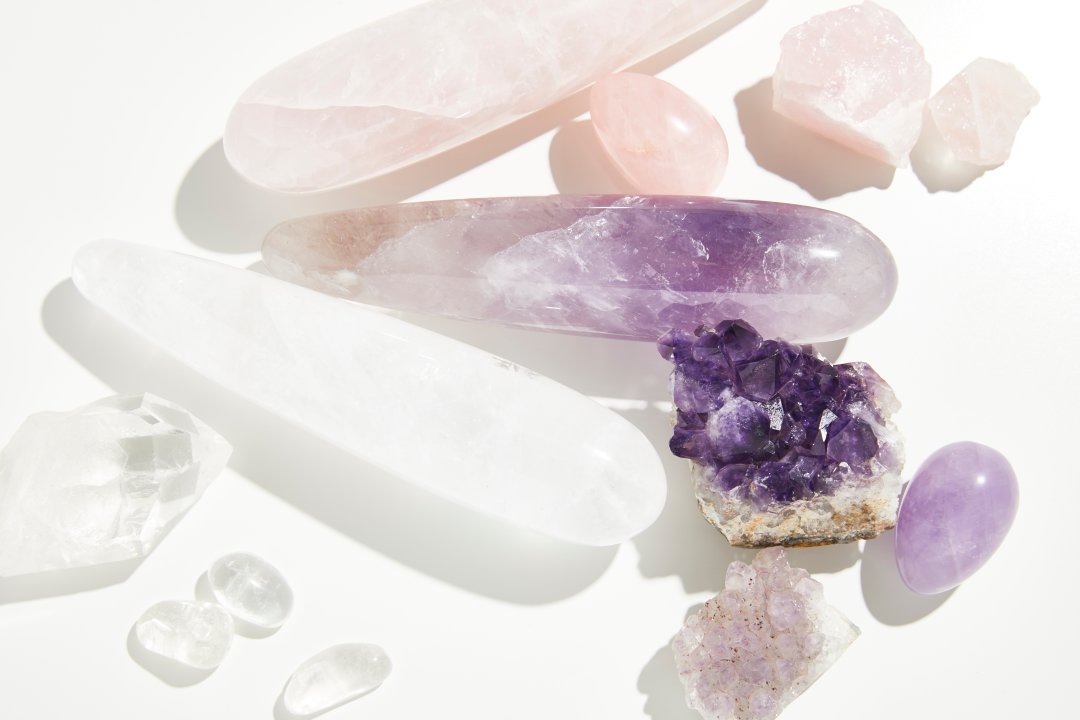 + Explore more of our Self Love shop here!
Source: PG-13 Treats to Encourage A More Romantic Mother's Day